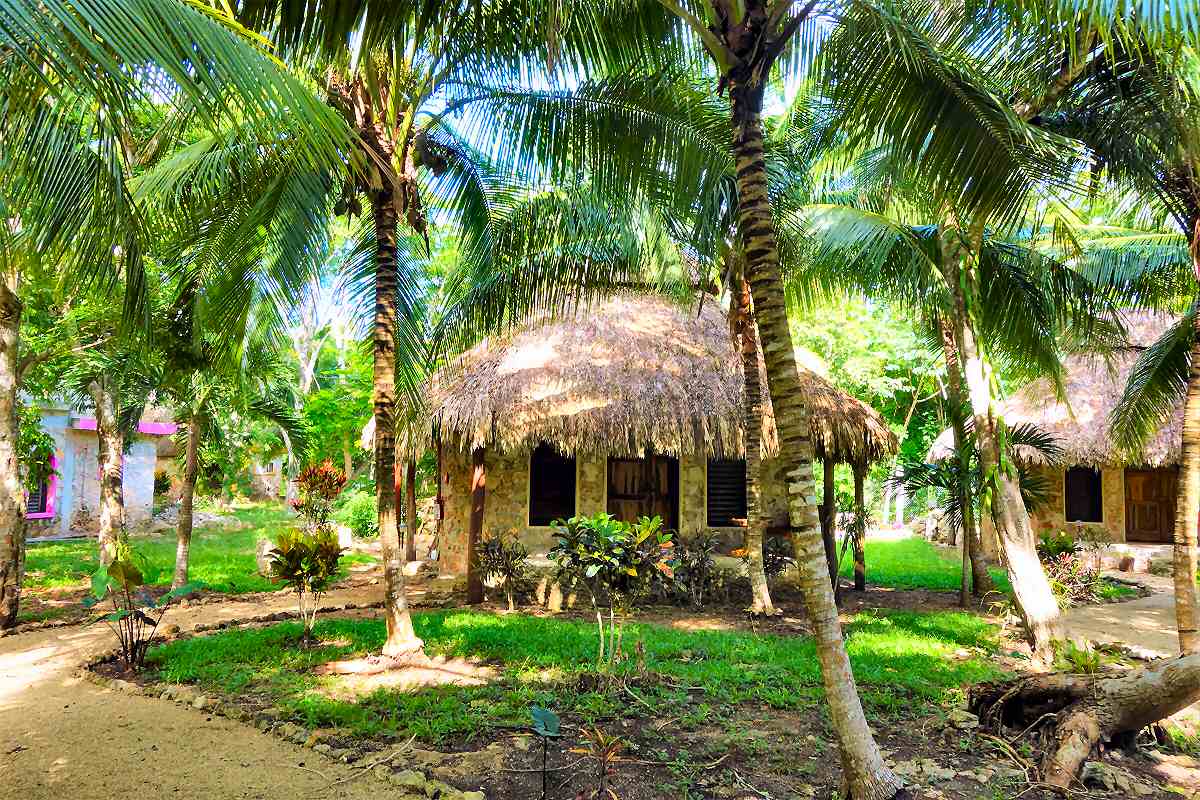 OUR CABANAS
Relax surrounded by nature in our secluded and spacious cabanas a few steps from our access to the Bacalar Lagoon.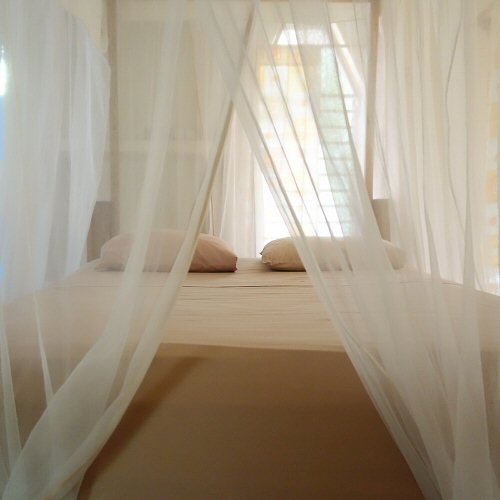 Cabaña one king bed
GARDEN VIEW
For 1 or 2 people, one King bed, private bathroom, private terrace with hammock.
$1400 MXN per night for 2 ppl.
*(rate subject to change in high season)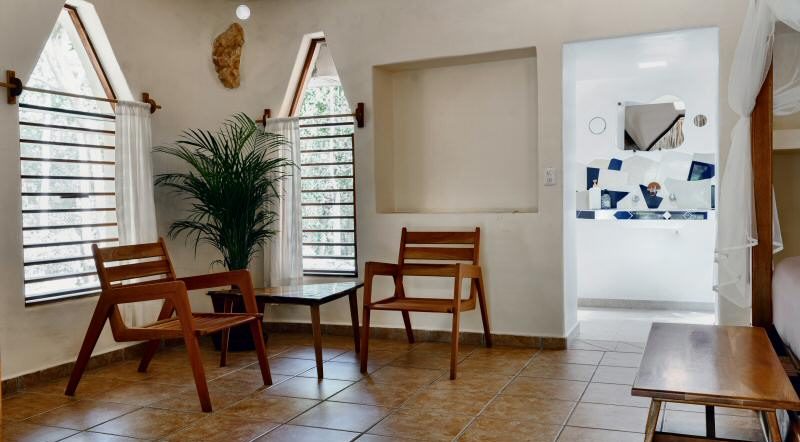 Cabañas include local style breakfast, access to the lagoon, wi-fi in common area, free private parking.